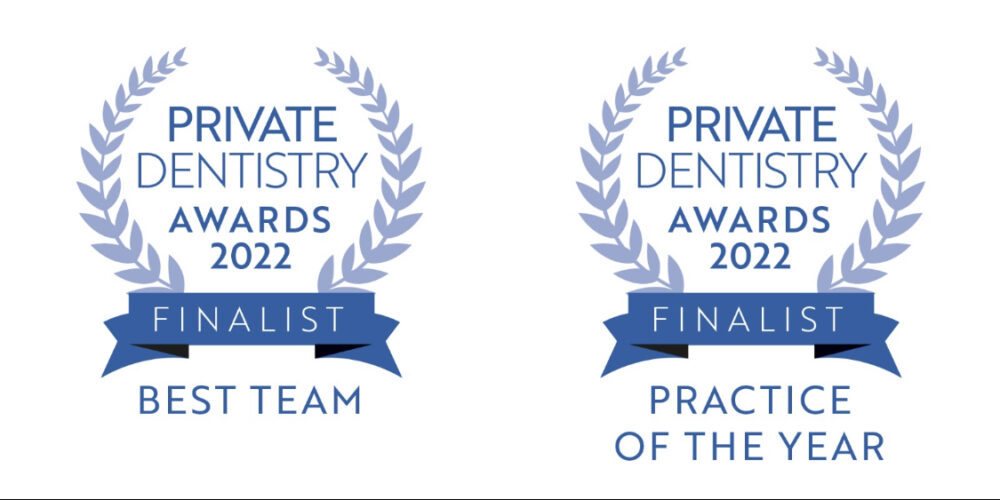 We're so delighted to announce that our practice has been nominated for awards in two categories at the Private Dentistry Awards!
What are the Private Dentistry Awards?
The Private Dentistry Awards are prestigious awards with a London-based ceremony, that celebrate the very best in private dentistry and recognise outstanding work by both teams and individuals. The awards are highly accredited and well respected within the industry, which is why it is such an honour to be nominated in not one but two categories!
Which Categories Have We Been Nominated For?
For the 2022 awards, The Kensington Dentist has been nominated in the categories:
'Team of the Year in London'
'Practice of the Year in London'
At The Kensington Dentist, our team of dedicated professionals always strive to provide the very best in dentistry services, from teeth whitening, treating tooth loss, or even supporting anxious and nervous patients. So, these nominations mean a lot to the whole team.
The Private Dentistry Awards will take place on 4 November 2022 at the Park Plaza Westminster Bridge in London and will be chaired by Dr David Houston. The ceremony promised to be a wonderful night, and we can't wait to see who wins the awards in our categories. All the other nominated practices in our categories are outstanding competition, but we will still have our fingers crossed for the win!
Keep your eyes peeled for the results of the Private Dentistry Awards to see if we win 'Team of the Year', 'Practice of the Year' or hopefully both! If you want to see how we've secured these nominations, check out our full range of services, or get in touch with us to make an appointment!