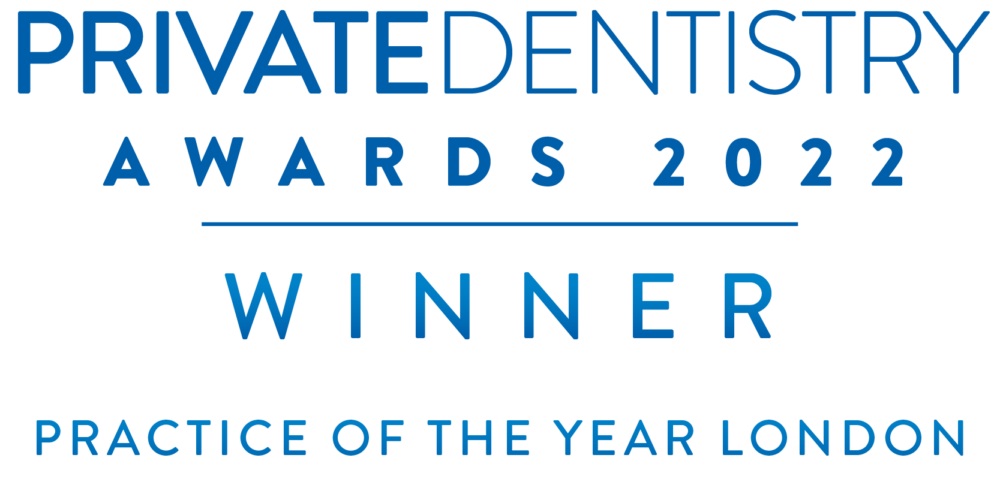 Our practice is extremely honoured and delighted to be Private dentistry award winners of 'The Best Dental Practice of the Year 2022'! As an extra bonus, we were also voted highly commended for 'The Best Team of the Year 2022'.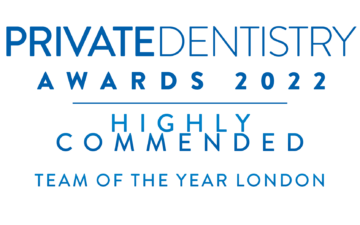 Firstly, we would like to give a big thank you to the judges at the Private Dentistry Awards. All the nominees in our category were outstanding, so we our even more grateful for the recognition and are over the moon to be able to call ourselves an award-winning dental practice!
Our Principal Dentist Dr Eleni Kavouridi has said on accepting the award:
"Being Private Dentistry award winners would not have been possible without the presence and endless support from my husband Dr Johnny Irish and the presence and amazing work from my colleagues, for whom I have the deepest respect! I am very lucky and honoured to be working with you all!"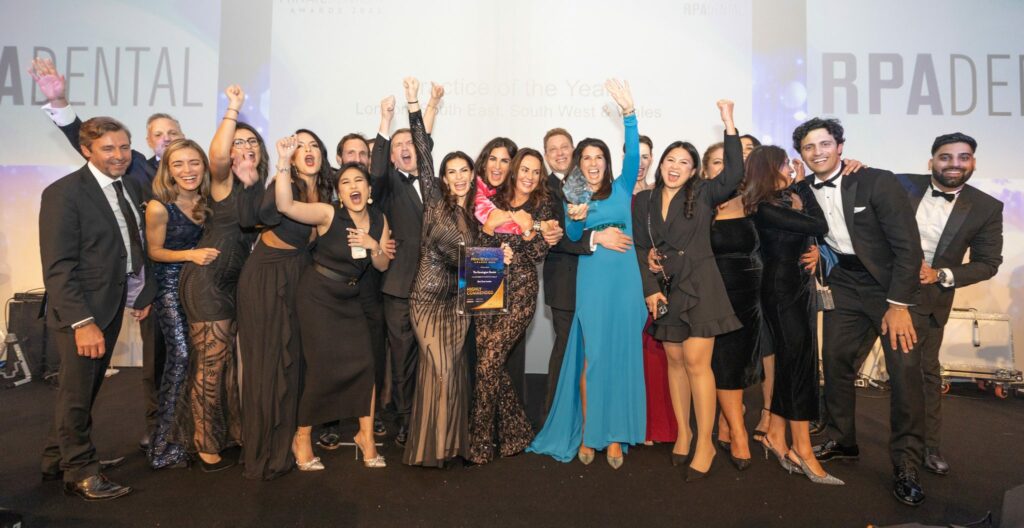 The Kensington Dentist sincerely thanks each member of our team, without our win would not be possible:
Dr David Young
Dr David Jones
Mr Jonas Osher
Dr Nikos Mardas
Dr Christina-Maria Georgopoulou
Dr Sandra García Martin
Dr Mehy Lo Presti
Dr Diana Caetano
Suzannah Sinclair
Natasha Joshi
Yana Ariyanayagam
Vaida Buksmaityte
Marcela Danisova
Macleen Dionne Castro
Ecaterina Dinescu
Saba Nayeri
Stephanie Montecillo
Catherine Vilar Castro
Finally, we would also like to give a huge thank you to all our patients! Without your continuing support of our range of services, our work would not be possible.
The Kensington Dentist promises to keep up the excellent work! If you want to find out why we're an award-winning dental practice, get in touch with us today and book an appointment!